Folk singer and guitarist, Sean O'Connor, has worked with many of the biggest names in the music business worldwide over the past 35 years, He has toured extensively and recently returned from five years based in Japan where he made regular T.V. and radio appearances, released the album 'By The Firelight', and recorded a version of Johnny Duhan's hit Don't Give Up Till It's Over in which Sean sang in both english and Japanese.

The proceeds of this single went to The Red Cross Japan to assist the victims of Japan's Tsunami disaster which occurred while he was living there.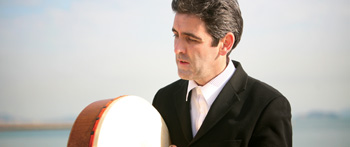 Sean Is currently performing his American Folk Songbook - a collection of songs from America from the late 1800s to the 1960s as sung by Woodie Guthrie, Bill Monroe, Johnny Cash and Tom Paxton, among others.